Think back to the last time you thought "damn, I like America". What was it that caused you to say that? Was it Hollywood? Was it the military victories of the World Wars? Was it Yellowstone? Was it the history of commitment to internationalism and free trade? Or was it the unlikely story of a backwater republic's rise to power within a century of indepedence?
For me, it was the election of a black man to the office of President in 2008. When Obama was elected president, I was in high school. At home, the first term of the UPA was nearly done, and the story of India's development was a conclusio inevitabilis. Politics at home was dry, predictable and repetitive. Like everyone around me, I amused myself with the affairs of the USA. For a whole year, I followed the breathless coverage of his "Yes We Can" campaign, watched all his interviews on talk shows, almost memorised his victory speech and closely followed the first years of his presidency. My mind screamed "America is the best!" and I wanted to move there as soon as I could.
In my heart, though, there was a seed of doubt sown by something I read in an op-ed: America is 13% African-American, and its economy is built on the backs of people of colour; yet, it took the country 230 years to let a black man rise to be Commander in Chief. Why? As years went by, I started noticing cracks in the Great American monolith and the more I knew, the less inclined I was to give America a free pass in world politics.
This post is a long-overdue crystallization of that line of thought. Some of you who read the title may go "well no shit!", but I'm not trying to preach to the converted. My intention is to reach out to the skeptical, maybe even the unbelievers. I'll try to lay out a case that doesn't assume that you hate Trump already, or that you're a globalist, liberal, SJW, libcuck, libtard… You get the point.
Part 1: What makes a shithole country?
Let's be honest about one thing: we wouldn't be here discussing "shitholes" if Trump hadn't brought that word into popular discourse. His original comment, per The Washington Post, included Haiti, El Salvador and several African countries. Going by the nations covered by Trump's travel ban, I'm assuming this meant Somalia, Nigeria and several middle-eastern countries as well.
The WaPo piece includes an explanation by a White House spokesperson:
Certain Washington politicians choose to fight for foreign countries, but President Trump will always fight for the American people . . . Like other nations that have merit-based immigration, President Trump is fighting for permanent solutions that make our country stronger by welcoming those who can contribute to our society, grow our economy and assimilate into our great nation.

Raj Shah (son of immigrants from one such shithole country)
Note that the White House people don't dispute the substance of the allegation. Trump himself issued this rebuttal:
OK. So poor countries can be considered shithole countries under some conditions. Fair enough. What else do we know about the countries Trump considers bad? There's a pretty detailed account of what kind of countries Trump doesn't like in this NYT piece. From there, we can add a few more characteristics of shithole countries:
Has high prevalence of AIDS and other deadly diseases
Large section of population is homeless or lives in low-security housing
In the past, he has made several unsavoury comments about Mexicans, and from them we can also get an idea of what makes them so revolting to the American mind.
From all of the above, we get a more complete picture of what makes a country a "shithole":
High rate of poverty
High incidence of preventable/deadly/communicable disease
Homelessness
Personal violence
To the above, I will also proceed to add a few more features that I think of when I think of the word "shithole". Feel free to play your own version of a free association game to see what you, your friends and family come up with. Here's my shortlist of essential shithole characteristics:
Institutionalised corruption
Political and politically-motivated violence
General sense of lawlessness and prejudicial justice
Lack of accountability in governance
Depending on where you are in life, you may even think that an absent or weak "social safety net" is one of the conditions of being in a shithole. To me, a social safety net is a paid feature in the freemium game called Life. We can agree to disagree on this one.
A small proviso
In many ways, Trump's position on immigrants is nothing new. On this and other matters, his is the voice of a silent majority on Capitol Hill and in towns far from the "coastal elite". He is no great orator; his greatest political gift is that he says the quiet part out loud. A simmering hostility towards immigrants is almost essential to the American life. Bush Jr. acted on the same Islamophobic principles during his "war on terror", Nixon felt the same paternalistic revulsion towards Chilean socialism when he ordered the overthrow of Salvador Allende. Raegan used "war on drugs" as a dog-whistling tactic to rouse anti-immigrant feelings in middle America even as he pumped the Contras in Nicaragua full of arms, leading to the very refugee crisis that Trump bemoans now. But wait! Before you begin to think of this issue as a Republic construct, let me remind you that the Contras were created almost out of thin air by Jimmy Carter. Let me also remind you of Clinton, the man who turned the immigration system into the violent edifice we see today. And at last, let's not forget Obama's immigration track record, which was built around a rotten racist core that demonised immigrants and made humanitarian refugees (which were, by the way, created by America's policy of waging endless war) seem like grifters begging for freebies.
So let's not act all sanctimonious about this: everybody in Washington has always believed something roughly along the same lines.
Part 2: What makes America a shithole?
Hint: It's not this guy.
Let me be honest about another thing: I'm not the first one to say that America is a shithole country. Right after Trump made his comments about Haiti and El Salvador, a wave of political pundits descended onto liberal magazines like The Atlantic and New Yorker to lay out their reasons for why America is itself a shithole country. Much ink was spilt on the question of exactly who made it this way, with the inevitable conclusion being that, yes, it was Trump's fault all along.
(There is a one-liner to be made of how people in White Houses shouldn't be slinging mud, but I can't find the right words for it.)
For my part, I'll try to ignore the Trump connection, because I think it's shortsighted, politically motivated and also plain disingenuous to posit that the country was somehow much better earlier and this one guy has driven it into a ditch within the last 3.5 years. Trump does sometimes have a role to play, but largely as an actor within a much broader system. I'll explore this in part 3. In part 1, I laid out my citeria for what makes a shithole, and now I'll try to show that America does in fact live up to each one of those criteria.
Poverty and homelessness
What do you think is the poverty rate in America? And what do you think is another country with a similar poverty rate? Whatever you thought, you were wrong. It's 15%. Think about that: one in six Americans is below the poverty line. And depending on whom you ask, that's equivalent to either Lebanon or Indonesia. If you want to see how high the poverty rate can go, here's a useful heatmap:
Among US states, US Census data shows that Mississippi has a poverty rate (19.7%) roughly equivalent to Iraq (according to the World Bank and CIA World Factbook).
But if you want to see grinding poverty, you need to look at the "other" territories of the USA. In many ways, US treatment of outerlying islands is the textbook definition of "stepmotherly". American Samoa has poverty rate of 65%, and a per capita income equivalent to Botswana. Puerto Rico, despite the odds and decades of neglect, has a median per capita income of $20k, which is more than Greece and less than Saudi Arabia.
Nearly as egregious is the youth poverty rate: almost one quarter of all American youth live in poverty. Kids are even worse-off: the Stanford Center on Poverty and Inequality calls the US a "clear and constant outlier in the child poverty league". One in five children in the US don't get enough to eat. The UN Special Rapporteur on poverty toured America and concluded that it has some of the most extreme poverty he had seen anywhere in the world. (The introduction to his report can be found here, and the full report here.)
Does that not make it a "poor" country? No wait, you may add, what about New York City and Los Angeles and the beautiful kleptopolis of Seattle, WA? Ah yes, the tale of the American city, where fortunes are made and dreams are realized. But whose dreams exactly? Over half a million Americans have nowhere to go at the end of the day. The three cities of NYC, LA and Seattle have over 150,000 homeless people between them. New York, that quintessential "city of dreams", has nearly 80,000 homeless people, the majority of whom have been on the streets for over a year.
To my friends who want to pretend like the scores of homeless at your subway station don't exist: at what point do you stop looking up at those gleaming high-rises and look down at the grime and dirt of the streets?
Disease
Everybody likes a good Bernie joke. Here's one by Conan O'Brien: Bernie Sanders says his campaign is trying to appeal now to senior citizens. The problem is, every time Bernie says, "Feel the Bern," the seniors think he's talking about acid reflux.
Acid reflux, dental implants and hip replacements are great for use in one-liners about old age. But what about obesity? Or random parasitic infections? This widely-quoted paper found that nearly 12 million Americans have an undiagnosed or neglected parasitic infection. In 2017, a study by Baylor University found that in the rural south, all sorts of diseases of extreme poverty continue to thrive. Ever heard of hookworm? Nearly 34% of people tested in Alabama were found to have traces of it.
And it's not just entirely preventable third-world diseases. Equally appalling are the rates of "diseases of affluence": diabetes, obesity, asthma, coronary heart disease, cancer, allergies, gout and alcoholism. Despite the misnomer, "diseases of affluence" are not entirely born out of sedentary lifestyles and an excess of comfort. Studies show that more and more, it's the poorer regions of the world that are being affected by lifestyle changes and unhealthy diets.
Empty calories are often very cheap calories for poorer sectors around the world, so that consumption of processed or dominantly carbohydrate diets with insufficient whole grains, fruits, and vegetables is more common among the poor. In addition, poorer households often are less able to pay for the expensive consequences of these diseases in the middle-aged and elderly (e.g. insulin provision for diabetics, the consequences of heart attack and stroke in the elderly). Ironically the same poorer sectors in poorer parts of the world and even within the United States can simultaneously face the issues of "traditional malnutrition" (i.e undernutrition, insufficient consumption of vitamins, iron, zinc, calories), especially among children and women, as well as diseases of overconsumption of empty calories.

https://serc.carleton.edu/integrate/teaching_materials/food_supply/student_materials/1205
And what does that lead to? Obesity, that's what. Nearly 42% of all Americans are obese, which has increased from 30% in 2000.
But eh, you might say, obesity is no big deal. My momma is pretty fat and she rolls around just fine.
What about infant mortality? What about the fact that more children in the US die in the first few hours of their lives than in 50 other countries, many of them considerably poorer and lacking in resources? It's not just the children: the United States has the worst maternal death rate in the developed world, with black women three times as likely to die of childbirth than white women. Predictably, this is much, much worse in the rural south. The CDC admits that over 60% maternal deaths are entirely preventable, and if you take that into account, the US would still be ranked in the mid 20s worldwide, and in the bottom half among developed countries. And this situation is only getting worse:
I don't want to belabour the point, but there is also this other thing called an "opioid epidemic" merrily sauntering through middle America. But I guess legitimate wars on drugs would be too much for the helpless American populace to handle. Drugs come from Mexico and Colombia, fool! Have you not watched Narcos? Drugs are made in the jungle, and they most definitely are not because of one pharmaceutical company headquartered in Stamford, CT. Even if that were true, not now! Not when there's this other unseen epidemic that is mysteriously spreading across the country. There are rumours that some people have lost jobs or something, but I don't know man. It all seems anecdotal to me.
So what kind of care can you expect when you're sick, pregnant or for some reason need the healthcare system to take care of you?
Unemployment benefits? Maybe. But not gratis.
Mandatory maternity leave? Zilch.
In a pandemic? $1200, take it or leave it.
Special consideration? None.
Living wage? GTFO.
Job security? Nope.
If you happen to be dying, or need intensive care but cannot afford to pay your medical bills, you're humanely sedated and carefully dumped butt-naked at a bus stop in the freezing cold.
So yes, America ticks the "disease-ridden" and "no social safety net" boxes quite comfortably.
Crime and violence
Even before BLM, most sentient beings knew the perils of living in America: guns, religious fanatics, white supremacists and an absentee healthcare system all together mean that to move to America was never the best option you had. In order to really see the pernicious undercurrent of crime coursing through American veins, you need to look deeper than the shocking (and rightly so) incarceration rates in the US.
Yes, there is a drug issue in the USA. And yes, there is a violent crime issue as well. And obviously, there's a gun crime issue too. According to some highly intelligent people, the spike in the 60s-80s was caused by lead. Yes, the heavy metal. Not violent leaders or a history of institutionalised racism or gratuitous wars leading to a cult of the soldier. Lead.
Be that as it may. The first and most important thing to know about American violence is that it works very differently from the way crime works in developing countries. In most modern states, there are two categories of violence: interpersonal and state-inflicted. Interpersonal violence is simple: you harm someone else and he harms you back. State-inflicted violence is when people in authority use state apparatus to cause you harm.
In America, interpersonal violence exists everywhere and forms the visible violence that most people talk about when they discuss violence. The south is, predictably, more violent than the north, but not in all kinds of violent crime. Of course, there's the issue of definition: what is a violent crime, and what is not. As commonly understood, violent crime includes mugging, assault, homicide, rape, hate crime etc. Horrible, but generally there are legal remedies to these. Obviously, the way to deal with a fear of interpersonal violence is to carry some sort of deterrent: pepper spray, guns, bodyguards, body doubles etc.
What most people don't ever see but always have an uneasy feeling about is the other kind of violence: state-inflicted. The kind of violence that you can't do anything to deter. This is the kind of violence that people in positions of privilege don't fully comprehend. Police brutality is the most obvious manifestation of state violence.
In Torture and State Violence in the United States, Robert Pallitto lays out a comprehensive view of the widespread use of violence by state actors to stamp out dissent and cultivate a sense of fearful awe among the American populace. Today, thanks largely to the Black Lives Matter movement, we are all aware of the extent to which police brutality is common. To a person of colour, modern America is scarcely different from a warzone.
For example, black people and people of colour are much more likely to end up in violent interactions with the police, and more than twice as likely to be tasered to death. Being tasered is actually the best-case scenario if you're a person of colour. Tasers in general are not lethal, and allow policemen to handcuff you without having to bump you over the head with a glorified baseball bat. Deaths in custody and suicides following arrest are commonplace, and are several times the rate in UK, Australia or NZ.
(Sidenote: there's a nice report from the UK about the inner workings of police violence there. Yes, it's a different country with vastly different social norms and much less violence of any kind but it's instructive as to how people actually die, and what sorts of remedies are offered to the victim's family.)
Let's say you're the target of police violence in America. What happens to you then? What can you do to hold them accountable? As any person from a shithole country can tell you, absolutely nothing at all. The technical term in the US is "qualified immunity", which is basically fancy-people talk for "unless they violated some federal law, you can go fuck yourself". Supreme Court judges have sided with the police in quashing case after case meant to hold police accountable for the violence they perpetuate. Nearly every infamous cop accused of violence, brutality and murder has walked away practically scot-free. Most are only suspended for a brief time, and nearly all get to keep their salaries and pension.
According to this peer-reviewed paper, "the average lifetime odds of being killed by police are about 1 in 2,000 for men and about 1 in 33,000 for women. Risk peaks between the ages of 20 and 35 for all groups. For young men of color, police use of force is among the leading causes of death". This level of callous disregard for human life is scarcely any different from India – which, I should have mentioned at the top, is most definitely a shithole country – where policemen routinely get away with murder, rape and all manner of torture. Some even become popular icons.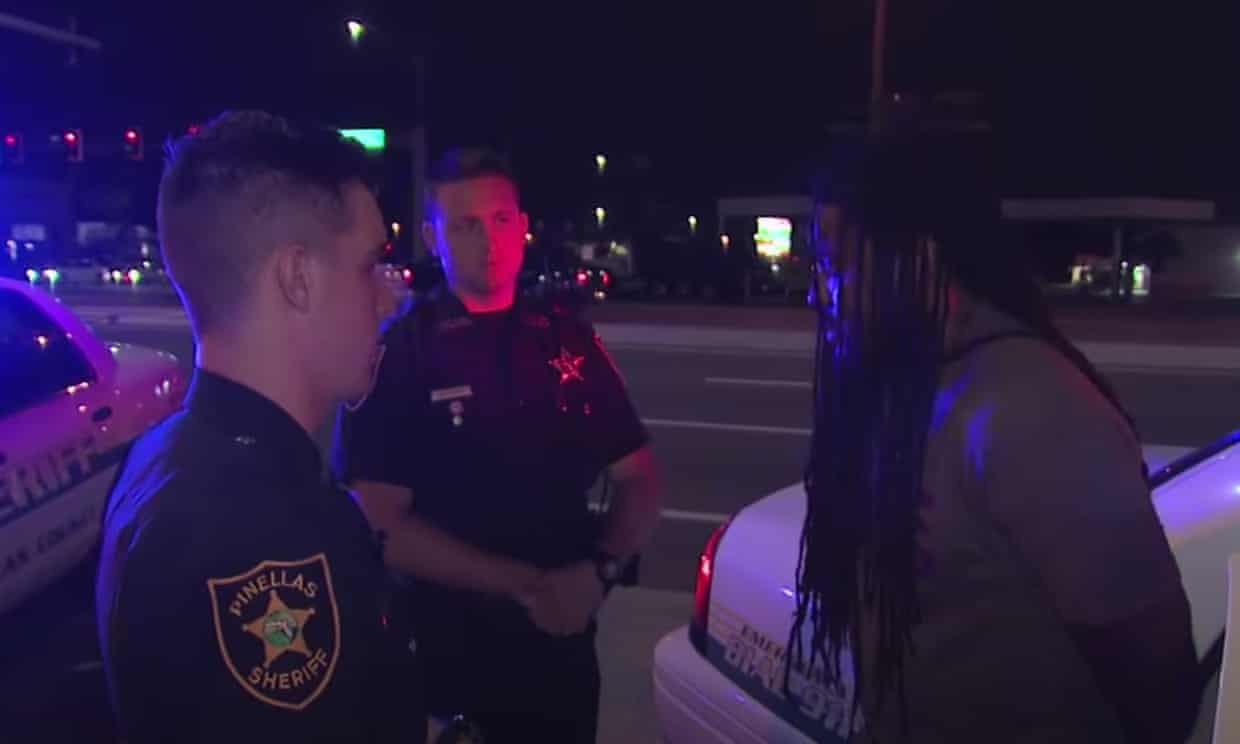 Ring a bell, America? Your pop culture is filled with "rogue cops" who don't care about justice and use it as a means to personal glory. Let's not forget the glorious dumpster fire that is the show Cops which makes it seem like every POC is up to something shady and if it weren't for the ever-watching eye of the beat cop who's armed to the teeth, the entirety of Western civilization would just come crashing down.
Corruption
This is the final aspect of America's shitholery that I'm going to consider. Not because it's conclusive, but because in nearly every discussion of developing countries like Nigeria, India and Mexico, "corrupt" is used as a sort of dirty word, a smear intended to show uncivilized these countries are, and used as a prop to lean on and gloat about how great the West is for having gone beyond cash bribes.
Reuters has consistently reported on how the Supreme Court uses its flawed machinery to shield murderous cops from justice. The untrained, "educated" eye is ready with a defense: courts only act on precedent, and can only act within the bounds of the law.
But the uneducated native of a shithole country (such as myself) can tell you in an instant that there has to be some sort of funny business going on here. No judicial system can uphold one statute of abused and misused laws for 50 years without puncturing some holes in it. Besides, the issue of violent cops has been in the popular mind for at least 30 years now, since the murder of Rodney King in Los Angeles in 1991. According to nearly every independent study, at least 1000 people die at the hands of the police every year. The "lack of precedent" argument doesn't pass the sniff test.
There are hints that the judiciary in America is indeed extremely corrupt. A recent Reuters report found that thousands of state and local judges across the United States were allowed to keep their positions on the bench after violating judicial ethics rules or breaking laws they pledged to uphold. In the same decade, two Pennsylvania judges were found guilty of sending thousands of minors to juvenile detention in return for cash kickbacks from the detention center operators. Then there's the now-infamous case of a judge who overturned a billion-dollar lawsuit against an insurance company that had financially supported his appointment to the bench.
A paper from 2009 raised this question of corruption in US courts, finding that it may be a seriously underreported issue. The paper found that there are indeed no robust mechanisms in place to prevent and uncover low-level judicial corruption, but estimates that around 3 million bribes are paid each year in the US judicial system. 3 million individual bribes.
All of this means that there is most definitely a corruption in America's courts. And the American public don't know it simply because there's just no way to know about it. In other words, America, your courts are no better than the banana tribunals of rural Rwanda.
Is that not the definition of being a shithole?
Part 3: The Glitz and The Glamour
The part where Trump makes an appearance
I have one more thing to be honest about: I lied earlier; Trump does matter. He matters because he's part of the woodwork now, and any discussion of the Trump administration's actions without discussing the influence of the man they're all cheerfully following to the grave would be just as foolish.
Let's begin at the beginning. Trump is a byproduct of America's shitholery system. The roots of his billions are in unhonoured contracts, low-level kickbacks and relentless exploitation of US insolvency and bankruptcy courts. His hotels materialized only because he struck deals with municipalities and unions. His apartment complexes were built on land previously used for low-rent housing, which he found ways to swallow up – generally by abusing eminent domain. At every step of the way, he used other people's poverty and misfortune to the benefit of a handful of wealthy people who could afford his properties. When thinking of Trump's rise to power, the term "klepto-plutocrat" comes to mind.
(Sidenote: Trump's signature project – the border wall – can only ever come to fruition through a free-wheeling abuse of eminent domain. Vox has a nice short explainer on this topic. In many ways, the Trump story is almost causally linked to the evolving concept of where private property rights must be superceded by the need to provide public goods.)
Even as Trump's projects sank and took whole communities with them, Trump himself stayed above the water. This cultivated feeling of personal invulnerability permeates Trumpian thought, and informs every single decision his administration makes. Consequently, the very kind of people who are drawn to Trump are the kind of people who stop at an accident scene to steal wallets and jewelry. There's no need to name names here, because literally every last one of them is animated by a desire to profit from America's wretchedness at any cost.
Trump's worst vice, then, is that he takes his hands off the wheel just so he can claim insurance later. Whereas previous administrations tried to keep the country from descending to anarchy, Trump feeds the flame to try and gain from it. When the Bush administration's "War on Terror" led to mass Islamophobia and anti-war riots, Bush tried to put out the fire by insisting that he was fair and made a point of trying to bring Islamic clerics into political dialogue. When Obama realised that his administration's actions on immigration reform had led to more border deaths, he saw to the passing of DACA as a token gesture. When Obama's environmental reforms and Obamacare led to the Republicans flipping the Senate and the House, he went soft on African-American issues and even went so far as to denigrate Black Lives Matter, leading to many recent commentators to question his overall position on the matter of black rights.
In nearly every administration before Trump, there was present a self-correcting impulse which kicked in after something major had occurred. Trump, on the other hand, actively makes things worse, like he has done in the ongoing BLM protests. A few months ago, as the COVID cases started to rise, Trump saw it fit to spout conspiracy theories, asking people to go out and not believe the "Chinese hoax". The administration has used protests to try to conceal its more nefarious dealings: he commuted the prison snetence of Roger Stone, the man who helped Trump take the presidency, and who was later convicted of obstruction, witness tampering and perjury. You know where else this happens? You guessed it: in sub-Saharan kleptocracies. The administration has also used the pandemic aid as a political tool by withholding details of who received how much. Would anybody be surprised if Trump himself was found to be skimming off the top? Of course not. That's just what leaders of shithole countries do. Remember Lula?
The people around him are no different: even as oil companies faced losses and employees lost jobs, Big Oil CEOs reel in big bonuses. Even as the country is convulsed by COVID-related deaths and related job losses, the stock market is at a record high. Even when Florida's pandemic response has been on the same level as India's, a Florida pastor got rich peddling bleach as a cure. Just across the sea, Cuba's population is largely free of the virus, and officials worry only about the risk of Floridans infecting Cubans.
Some other countries that have managed to contain the COVID epidemic? Rwanda, Uruguay, Vietnam and Senegal. People from Rwanda are allowed to travel to Italy and other parts of the EU. Guess who can't? People from China, India and the US of America.
Oh, how the tables have turned.